We Believe the Future Belongs to the Curious™.
Baby Einstein™ inspires curiosity within parents and equips them with the tools to create an environment of curiosity for their children.
The Tools We Use to Inspire Curiosity
Toys & Gear
From activity centers to soothers, we design open-ended, multi-sensory experiences to support cognitive development, creative thinking skills, and cultural appreciation.
Video & Music
Stream Baby Einstein™ video to discover new favorite storylines & characters (and rediscover the classics!) Then take music on-the-go with curated playlists.
Introducing Baby Einstein Ocean Explorers
All aboard for an ocean adventure with Cal, Neptune, Opus, Tinker, and Dean in this animated series featuring real-life ocean imagery, catchy tunes, and STEAM learning.
Launching throughout 2023, dive into our all-new collection of Ocean Explorers products for children, including toys, teethers and gear for babies and toddlers.
Baby Einstein Characters
Meet the Baby Einstein Crew
Get to know the whole gang: Cal, Neptune, Zen, Tinker, Dean, Opus, Earl, Roxy, Gigi, and Patches & Puddles. Learn where each character is from, their age, hobbies, musical influences, and more fun facts!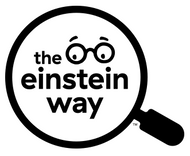 New Feature to Make Shopping Easier
Glossary of Developmental Benefits Icons
Coming soon, look for these icons on Baby Einstein product packages and online for more information about the developmental benefits of each item. They will help parents and gift givers easily identify the right products for their needs at a glance.
Rock out with our Together in Tune™ connected instruments!