Meet the Baby Einstein Crew!
Curiosity leads every adventure with the Baby Einstein Crew! Join this team of diverse, animal characters as they explore the world one question at a time. Young children will be delighted as they watch Cal, Opus, Earl, and all their favorite friends sing, dance, question, experiment, and discover numbers, letters, colors, and more.
Created in partnership with child development experts, each character reflects the world's incredible cultural diversity and child-like personality traits to promote inclusion, understanding, and of course, exploration!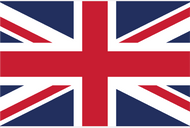 Cal the Caterpillar
"The Thinker"
Age: 6 years old
Birthplace: London
Musical Style: He likes to arrange music and put it together
Hobbies: Collecting shoes and snacking
Cal was hatched in the foggy city of London, England, and with 6 feet, he's always ready to explore! At age 6, he is the oldest member of the Baby Einstein troupe, and serves as a leader of sorts as the crew follows their curiosity through every adventure.
Fun fact: Cal can read music and can do the "wave" and "worm" like a pro!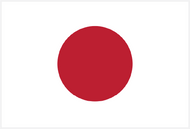 Neptune the Turtle
"The Dreamer"
Age: 4 years old
Birthplace: Japan
Musical Influences: Ukulele, bass, strings
Hobbies: Blowing bubbles and swimming backwards
Imaginative and fun-loving Neptune is always ready to make a friend – and make way for adventure! This friendly turtle is a true water baby, and loves to explore on land and under the sea. Ever the dreamer, Neptune's curious spirit frequently leads him to new friendships and new opportunities to learn.
Fun fact: Neptune can hold his breath for up to 10 minutes and can dive really deep!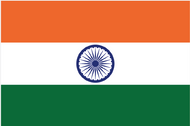 Tinker the Tiger
"The Probem Solver"
Age: 3 years old
Birthplace: India
Musical Influences: Brass, horns
Hobbies: Naps, nibbles, floating and counting
Always ready to lend a hand and think creatively about problems, Tinker has an engineer's brain and an inventor's soul. She finds solutions in the most unusual places, and is a master at repurposing objects to create something new and exciting for the crew to explore!
Fun fact: Tinker can see really well in the dark and doesn't need a night light at bedtime!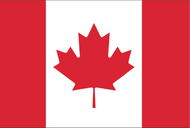 Dean the Dog
"The Explorer"
Age: 9 months old
Birthplace: Canada
Musical Influences: Nursery rhymes and music made with household objects
Hobbies: Spinning, bouncing, climbing, sniffing out treats
Paws in for new adventures!
Ever the explorer, Dean is a master at letting curiosity be his guide to discover something new. Whether he's climbing a mountain peak or taste-testing a new treat, this curious canine is always up for trying new things.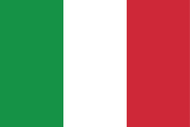 Opus the Octopus
"The Creative"
Age: 3.5 years old
Birthplace: Italy
Musical Influences: Rhythm and blues, beats, rhyming, rapping, and drums
Hobbies: Shadow puppetry, drumming, and jazz hands
Opus calls the deep waters of the Mediterranean home. This musical mollusk is always ready to share a new song with his friends. 
Fun fact: Opus has 3 hearts. That's a lot of love!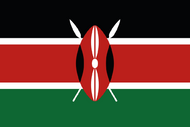 Zen the Zebra
"The Visionary"
Age: 5 years old
Birthplace: Kenya
Musical Influences: pan flutes and woodwinds
Hobbies: Rainforest yoga, twirling & storm chasing
Zen sees the bright side of life, and looks at things a bit differently. The resident artist of the characters, Zen calls Kenya home, and is inspired by the beauty of the natural world.
Fun fact: Zen is the first one of the Explorers to lose a tooth and has 3 grown-up teeth!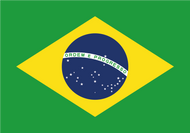 Roxy the Red Bird
"The Trailblazer"
Age: 4 years old
Birthplace: Brazil
Musical Influences: Rock & Roll!
Hobbies: Checking off her goals, walking, reading, and flying as high as she can
Roxy is a small but mighty force to be reckoned with!
From flying as high as she can to planning epic adventures, this always-up-for-fun song bird is determined to see and do it all.
Fun fact: Roxy has an imaginary friend named "Katch." She also once ate 22 berries in one sitting after a long flight.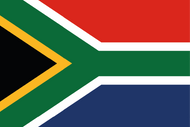 Gigi the Giraffe
"The Optimist"
Like most giraffes, Gigi knows how to stand tall and be a natural leader. As one of the older members of the Baby Einstein crew, she likes to be a source of positivity to her friends and help them learn in a kind, caring way.
Fun fact: Gigi's height makes her stand out, but she embraces it as a gift! She loves to help the group take curiosity to new heights, and is head and shoulders above the rest when it comes to soft skills like manners.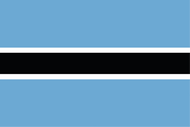 Earl the Elephant
"The Party Animal"
Age: Almost 5 years old
Birthplace: Botswana
Musical Influences: Everything from classical to fantastical (but Beethoven is his favorite)
Hobbies: Party planning, blowing up balloons, watering flowers, and tying bows
Earl loves to party in a big way. This generous, music-loving elephant loves to give gifts to others, and finds endless ways to celebrate his friends and family. In Earl's mind, every day is cause for celebration and music!
Fun fact: Earl has a remarkable memory for music and has a sophisticated collection of music. He enjoys a "music meal" every day when he devours a new artistic piece.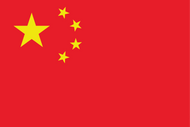 Patches the Panda
"The Go-Getter"
Age: 1.5 years old
Birthplace: China
Musical Influences: Traditional Chinese music, flutes, bells, and nature sounds
Hobbies: Cooking, climbing, and rolling
Though skittish and often unsure of his abilities, Patches exemplifies overcoming fear to accomplish a goal. From climbing trees to exploring on his own, this shy but determined adventurer is able to reach new heights by staying focused and committed to achieving his dreams.
Fun fact: His paws have 6 toes and he can see in the dark without a flashlight.