by Kids2
Your challenge: Dreaming of your sweet baby on the way isn't the only thing keeping you tossing and turning these nights: As pregnancy progresses, your growing belly, seemingly shrinking bladder and bouts of insomnia can make sleeping through the night feel all but impossible.
The solution: Working around the new nighttime challenges that pregnancy can pose can take a bit of experimenting, but by keeping a few tried-and-true tips in mind for maximizing midnight comfort, you can get the rest you need - promise!
Eat a strategic dinner: Two big culprits that can keep expectant mamas from falling asleep? Reflux and those baby kicks. Thankfully, with a little mindfulness, both of these experiences can be better managed before bedtime if you steer clear of foods that can stimulate reflux (such as spicy or acidic meals) and sweet treats right before bed (which can cause baby to be even more active).
Get comfortable: As tired as you may feel at the end of the day, many moms-to-be report having trouble getting comfortable to sleep—especially if they were used to sleeping on their backs or stomachs before the baby bump came along. Enter: A pillow designed specifically for promoting better ZZZs during pregnancy.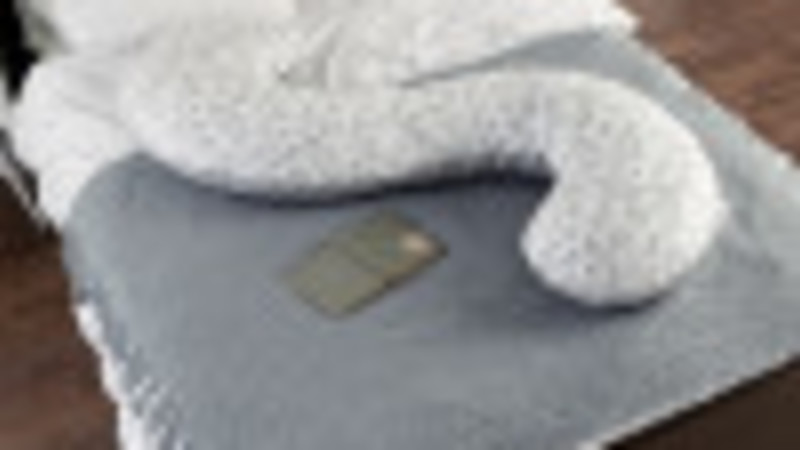 By offering options that will support your back, belly and hips, a pregnancy pillow will very likely be your new best friend in the final months.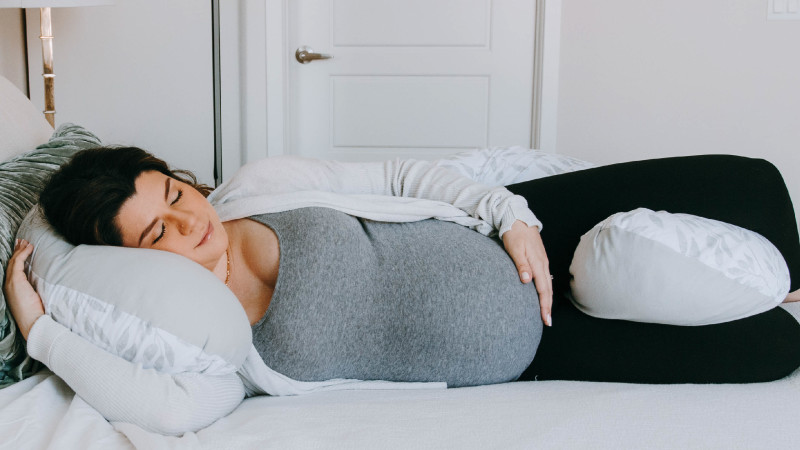 Stay hydrated during the day: If leg cramps wake you up during the night, first of all: ouch! Second of all, the best way to avoid painful charlie horses is to drink all the water during the day. The reason some moms hesitate to do this? It already feels like they're taking bathroom breaks every 10 minutes. To limit the nighttime dashes to the restroom, meet your water goals for the day well before bedtime and then aim to limit water intake for the hour or two before tucking in.
Keep the room cool: Pregnancy can have a way of throwing your internal thermostat way off - and it's never fun to wake up in a sweat in the middle of night from those surging hormones. Try turning the actual thermostat down a few notches from where you normally keep it, as research shows cooler rooms are better for deep sleep.
Pro tip: We don't often think about posture while sleeping, but it's of more importance than ever during pregnancy when you're more susceptible to aches and pains. Using a pregnancy pillow doesn't just serve to make you more comfortable during the night, but also during the day thanks to your proper sleeping form.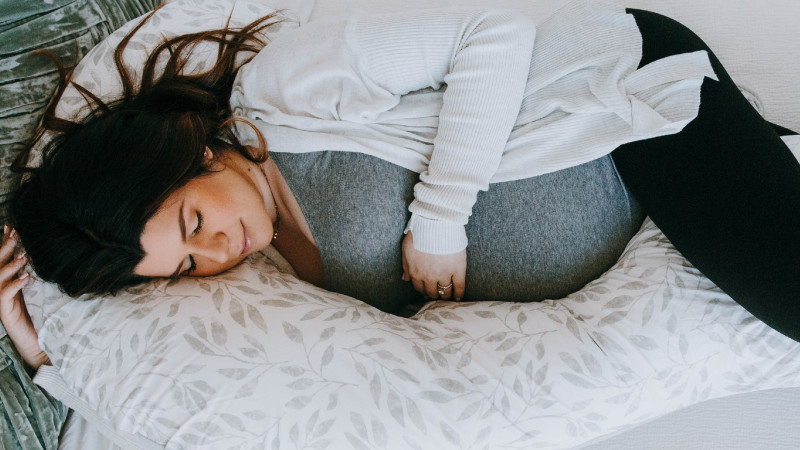 Kids2 provides information of a general nature and is designed for educational purposes only. This site does not provide medical advice, diagnosis or treatment.
---
Read this next: Your Go2Guide to Safe Sleeping Practices for Infants & Babies